The International Center of European Football
Playing soccer at the pro level in Europe is the ultimate achievement for any American footballer.
The International Center of European Football (The ICEF ) immerses international players in the professional environment of a pro soccer training center in Europe. Dedicated student-athletes are trained by their highly rated coaching staff with UEFA and FFF licenses, paired with excellent academic preparation in partnership with leading educational institutions from middle school and high school to undergraduate and graduate degrees.
The ICEF develops intelligent players who are capable of succeeding in all game situations and holds them to the same standard as professional players.

The International Center of European Football's training program for youth soccer players is based on the fundamentals of European excellence, following the world-renowned UEFA and FFF methodologies to develop tomorrow's professionals with impeccable work ethic and World Cup performance abilities.
INDIVIDUAL FOCUS

Analysis of strengths and weaknesses
Physical development and strengthening
Recovery sessions and mental conditioning
Nutrition
TECHNICAL SKILLS EXERCISES

Outnumbered plays / small-sided games
Implementation of offensive/defensive plays
Position-specific training sessions
Specific technical skills: passing, dribbling, finishing
TACTICAL SETUP & POSITION-SPECIFIC TRAINING

Formation implementation
Offensive/defensive transitions
Position-specific training sessions
Set pieces
VIDEO ANALYSIS

Tactical studies of professional teams
Personal player analysis (training/games)
A world-class football staff
Footballers at the International Center of European Football are trained by the highly accomplished technical staff, with decades of experience in player development. The ICEF's international coaching staff is composed of UEFA and FFF licensed coaches, who speak several languages (English, French, Italian, Spanish, Portuguese).

Julien Bernard, Head Coach and General Technical Manager, spent five years playing at the FC Lyon training center before becoming a UEFA Pro Coach. Since then, Bernard has coached pro players who have joined the ranks of some of the world's best clubs, including Juventus, BVB Dortmund, Olympique Lyonnais, Bordeaux, Chateauroux.

The ICEF's Director of Football Development and Training, Bryan Bergougnoux (UEFA and FFF licensed), played professionally for 19 years. Bergougnoux played as a midfielder for major European clubs such as Olympique Lyonnais (French Championship winner) and Lecce (Italian Championship winner).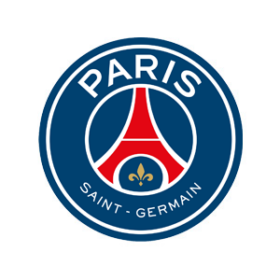 ICEF is a guarantee for every international player to get the excellence of the European methodology.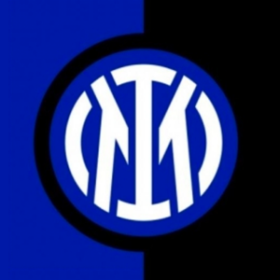 ICEF provides everything I loved when I was a student-athlete: a solid background added to individual attention for every single player!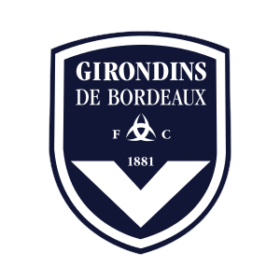 A once-in-a-lifetime opportunity that makes the dreams of elite international players come true, allowing them to live like pro players.
The ICEF's expertise, experience and professional network are always leveraged to kickstart players' careers. Student-athletes need to gain both experience and recognition and ICEF's competition program is designed to provide this.
Intensive competition schedule, following the standards of the major pro clubs' U15 – U18 teams, with more than 20 competitive games per season against top youth academies in Europe, including AS Monaco, FC Lyon, Servette Genève, Chateauroux, Strasbourg, Grenoble, Paris FC, Olympique Lyonnais, ASSE and Clermont Ferrand.
Valuable exposure opportunities through participation in the official national leagues, as well as 3 high-profile national and international tournaments and friendly games against top European teams.
Scouting opportunities ICEF's network enable players to get exposure to professional clubs in Europe and be visited by pro scouts of major French teams such as Olympique Lyonnais, Lille OSC and AS Saint-Étienne . The most deserving and capable players also have the opportunity to integrate, for a number of weeks, the training centers of highly-ranked European teams, such as Cagliari Calcio, LB Châteauroux, Paris FC, and other professional clubs in France, Italy, and Switzerland in order to be evaluated by these professional clubs.
An ideal location in a safe and luxurious environment
Ideal for boarding life and outdoor activities, promoting optimal performance, ICEF is located in Evian, France, in the Greater Geneva area. Surrounded by the Alps and Lake Geneva, it is one if the safest and most attractive regions in the world, chosen by world-class brands such as Evian Water, Danone or Nestlé and international organizations such as United Nations Organization, World Health Organization to implement their headquarters.

Each year, the International Center of European Football welcomes a limited number of elite international players (48 spots available), ensuring a high-quality and tailored experience and individualized accompaniment.